Happy New Year! Let's Make 2017 Great!
Happy New Year!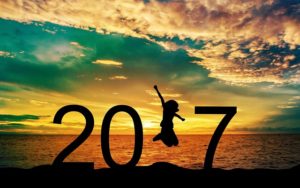 I hope you had a wonderful, restful and inspiring holiday season! I know 2016 wasn't without its challenges and setbacks, but a new year is always a good time to refocus our attention to living our present life to the fullest. Let go of the past and let's make 2017 an amazing year!
If you have New Year's resolutions, I encourage you to make regular acupuncture treatment a part of them. Acupuncture and other self-care can help us release emotional patterns that prevent us from sticking with those new healthy habits. Letting go of these old patterns is crucial to sustainable progress and true healing!
Finally, I would like to thank everyone for your support over the past year. I SO appreciate it and I wouldn't be able to do it without you. THANK YOU!
Your ally in the journey of health,
Tim Asher