The Healing Power of Cultured Vegetables
So today I want to share with you the healing power of cultured vegetables. Just like yogurt is milk that has been transformed by beneficial bacteria, sauerkraut is cabbage and other vegetables that have been transformed by beneficial bacteria.
It's a strong probiotic, and is loaded with nutrition. It also has a powerful balancing and healing effect on the gut flora, and the digestive system in general. It's way better for you than yogurt, in my opinion.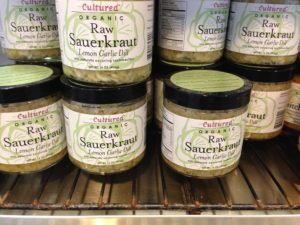 Now I like to make it myself, but luckily these days there are plenty of good options available in the refrigerated section at the grocery store. I particularly like the brand "Cultured" made here in the Bay Area in Berkeley. As long as you get one that is raw and unpasteurized, you'll be getting the beneficial healing properties.
Eat a little bit of this with every meal to take care of your digestion. As always I hope you will give it a try and I thank you for watching.
Hello everyone! It's Tim Asher, San Francisco-based acupuncturist and holistic healer, here with another episode of What Works!